ABOUT MORTGAGES
Mortgages do not have to be difficult.
We believe the more knowledge you have the better decision you can make.
We want to learn as much as we can about you so we can give you the best advice.
Mortgages are not just about the "best rate" as not every mortgage is the same!
Yes, rate is important but it is not everything.
WHAT WE DO… If you discussed your mortgage options through your financial institution you are only being offered their rates and products. The Morrison Mortgage Team has access to your financial institutions' rates and products with the addition of over 30 other mortgage providers across Canada.
These trusted and credible mortgage providers include banks, credit unions, and mortgage companies that deal exclusively with mortgage brokers.
We value your business! Our team is here to make your mortgage experience smooth and stress-free.
Buying a Home
Buying a home is an exciting time. We are here to make is as enjoyable and pleasant as it can be.
So what do you need to know when buying a home?
Most people think their down payment is the only expense they have to budget for. However, there are other expenses such as legal fees, property transfer tax, insurance, and tax adjustments.
Buying a home should be a pleasant and satisfying experience. You will go through complete a strategy session with us in order to help avoid any unexpected costs, and keep the process stress-free.
TIP: Did you know that you can add up to 40,000 dollars to your mortgage for home improvements? About half of our clients take advantage of this great program and most weren't even aware this was even an option.
Selling & Buying a Home
Since you're selling your home, it's highly likely that you will have some home equity to take advantage of. This means you can pay off high-interest credit cards, car loans, and lines of credits. You can even avoid paying mortgage loan insurance premiums due to your mortgage being paid down and increased real estate values.
We make sure to review your overall financial picture to help you make the best possible choice. Together, we will help you visualize the best use of your home equity. This is a key step when selling and buying a home.
Completing a strategy session with us will keep the process smooth and stress-free and it will help you avoid any unexpected costs.
Selling and buying a home is a big decision. Seeing the end result is just as important as the preparation. Upon the completion of a strategy session you will also be able to account for the cost of owning a home and anticipate the other costs such as property taxes and strata fees if you are buying a strata property.
TIP: Did you know that you can add up to 40,000 dollars to your mortgage for home improvements? About half of my clients take advantage of this great program and most weren't even aware this was even an option.
Refinancing
Some homeowners think that the word re-finance is a bad one, but it's not!
Taking advantage of home equity and low mortgage rates is easier, and more common than you think. Re-financing is essentially making adjustments to your existing mortgage and replacing it with a new one.
Here are some reasons why you may want to refinance:
to lower interest rate and payments;
to pay off high-interest credit cards, car loans, and lines of credit;
to buy a second home, recreation property, or investment property;
to settle a marital separation;
to help pay costs associated unexpected health concerns; or
to adopt a child.
Completing a strategy session with us gives you a helping hand to understand how much equity you have access to and guide you on the best ways to use it.
Most homeowners do not realize how beneficial it can be to make changes to your mortgage.
Refinancing can save you thousands of dollars and help you avoid unwanted stress.
TIP: Home equity is the most accessible and utilized financial resource available to Canadian homeowners today. Even if you decide to break your existing mortgage term and pay a penalty, it is highly likely that you will save back your penalty with your new mortgage and secure and organize your overall financial picture.
Mortgage Transfer
The mortgage industry is constantly changing.
When your mortgage comes up for renewal, STOP!
Don't just sign on the dotted line like more than 30% of homeowners do.
This is one of the times when spending a few minutes reviewing your mortgage with our team, can save you thousands of dollars.
During our strategy session, we will examine which lenders have the most competitive rates and most importantly get you thinking about how these options can put you in a better financial position.
TIP: This is the IDEAL time to consider making changes to your mortgage because penalties no longer apply. In most cases, there is no cost whatsoever to switch your mortgage to another lender for a better rate and product.
7 Steps to an Ideal Mortgage.
Get The Exclusive Insights.
Testimonials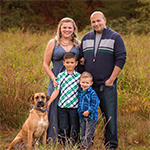 "Russ got done what other brokers could not. Hard working and always looking out for your best interests."
Leida H.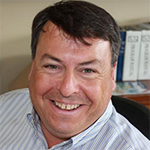 "They will write songs about how excellent his service is. They won't be very good songs but they will be written. Russ and his team are the only way to go when you need a mortgage. Going by yourself to a bank is a limiting exercise by nature, Russ will shop and get you a far superior product for less cost, and he does all the leg work. One credit app, one time. Mortgage broker services are the ultimate "no brainer". I have used Russ three times now, twice for home purchase and once for a re-finance, I could not be happier."
Chris S.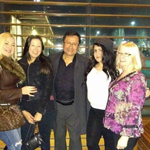 "Russ and the Morrison Mortgage Team have been able to find a way to meet all of our mortgage needs over the years, no matter how unconventional our situation was at times. They are dependable, knowledgeable and very proficient. I highly recommend the Invis Morrison Mortgage Team!"
Betty & Cesar O.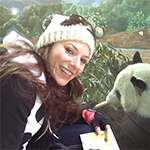 "Russ has been fantastic to work with from our very first meeting. He always answered all of our questions promptly and explained the (often confusing) mortgage process in terms that we could easily understand. Any complications that arose were quickly resolved and Russ took the stress out of the process for us.  We absolutely recommend Russ Morrison and Invis to anyone needing mortgage assistance!"
Brenda E.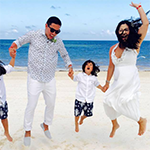 "We met with Russ over 2 years ago when we were exploring the idea of purchasing a new home. We left that initial meeting with a ton of useful and insightful information, and throughout the year, we were kept informed with things happening in the market. We appreciated the approach and even though we weren't ready to purchase at the time, we felt confident in Russ and that he had our best interests at heart to ensure we made the most informed decision.
We recently made our purchase and have been extremely grateful and appreciate of Russ and his team's support through the process. A great experience and would highly recommend Russ and his team!"
Sheila & Jose G.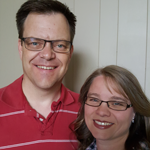 "We have worked with Russ over the past 5 years & have been thrilled - both in looking after our mortgage needs as well as giving wise advice during that time. He is extremely accessible, very friendly, and most of all, incredibly competent. We have recommended him to several of our friends and they have all been thrilled with his services."
Brian & Connie C.