Education Centre
We have created the Education Centre portion of our website in order help our clients feel as comfortable as possible with the process of attaining a mortgage.
Our belief is to provide our customers with the highest amount of unbiased, helpful, information by way of educating them so the experience of dealing with the Morrison Mortgage Team is one they will share with their family, friends, and colleagues. We always say that there are no silly questions, so ask us anything because we have likely heard it already!
This section will grow and grow over time so please check back-in regularly and if you have something that you would like us to write about, just let us know. If you are stuck in finding the best solution for you, our hope is that the answer may be in this section.
7 Steps to an Ideal Mortgage.
Get The Exclusive Insights.
Testimonials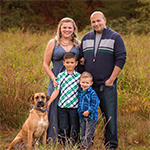 "Russ got done what other brokers could not. Hard working and always looking out for your best interests."
Leida H.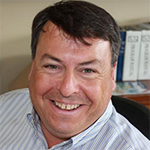 "They will write songs about how excellent his service is. They won't be very good songs but they will be written. Russ and his team are the only way to go when you need a mortgage. Going by yourself to a bank is a limiting exercise by nature, Russ will shop and get you a far superior product for less cost, and he does all the leg work. One credit app, one time. Mortgage broker services are the ultimate "no brainer". I have used Russ three times now, twice for home purchase and once for a re-finance, I could not be happier."
Chris S.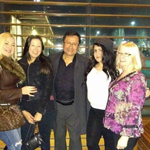 "Russ and the Morrison Mortgage Team have been able to find a way to meet all of our mortgage needs over the years, no matter how unconventional our situation was at times. They are dependable, knowledgeable and very proficient. I highly recommend the Invis Morrison Mortgage Team!"
Betty & Cesar O.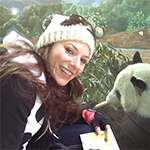 "Russ has been fantastic to work with from our very first meeting. He always answered all of our questions promptly and explained the (often confusing) mortgage process in terms that we could easily understand. Any complications that arose were quickly resolved and Russ took the stress out of the process for us.  We absolutely recommend Russ Morrison and Invis to anyone needing mortgage assistance!"
Brenda E.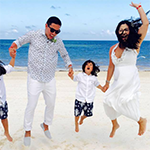 "We met with Russ over 2 years ago when we were exploring the idea of purchasing a new home. We left that initial meeting with a ton of useful and insightful information, and throughout the year, we were kept informed with things happening in the market. We appreciated the approach and even though we weren't ready to purchase at the time, we felt confident in Russ and that he had our best interests at heart to ensure we made the most informed decision.
We recently made our purchase and have been extremely grateful and appreciate of Russ and his team's support through the process. A great experience and would highly recommend Russ and his team!"
Sheila & Jose G.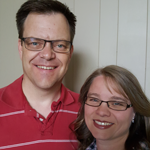 "We have worked with Russ over the past 5 years & have been thrilled - both in looking after our mortgage needs as well as giving wise advice during that time. He is extremely accessible, very friendly, and most of all, incredibly competent. We have recommended him to several of our friends and they have all been thrilled with his services."
Brian & Connie C.