Morrison Mortgage Team
Unit 104 – 17696 65A Avenue, Surrey, BC V3S 5N4
Direct: 604.671.8515
Fax: 604.677.6575
OUR APPROACH
We feel the most important part of our job is not just the securing your mortgage, it's what happens AFTER you sign on the dotted line.
Our goal is to keep in touch with you, because life happens. And with changes, mortgages always come into play – whether you're buying a new car or renovating your home.
When our clients need something, they call us directly. And that's why they come to us again and again.
We're here for you. We're on your team. You can trust us to help you make the best decisions, not just today, but for the life of your mortgage as well.
Call or email us. And let's get started.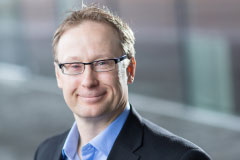 RUSS MORRISON MBI
Owner & Founder / Senior Mortgage Broker
Russ and the Morrison Mortgage Team have been 'Helping Homeowner's Find The Right Mortgage For Over a Decade. Since 2000 they have arranged over 1,000 mortgages with over 20 different mortgage suppliers across Canada. Russ has worked diligently on building long lasting, beneficial relationships with his lender partners so that his clients are always provided with the best rates and best products.
Russ holds his AMP Designation and MBI Certification, and is a member of the MBABC. Russ's belief and approach to the mortgage industry is continuing to find ways to add credibility and educate his clients and the financial industry on how valuable mortgage brokers are and can be. He has had the privilege of having two articles published in Canada's financial magazine 'Canadian MoneySaver' and has also provided 'IAFE & IIROC Continuing Education Credits' for Financial Planners.
When I am not working I spend my time with my wife Pam, son Ethan, and daughter Ella. My hobbies and interests include hockey, cycling, golf, fitness, and most importantly family. Doing my best to keep the balance!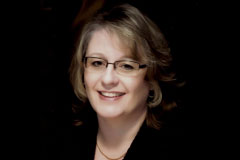 Suzanne Bebbington AMP, MBI
Senior Mortgage Broker & Underwriter
I have experience with all aspects of mortgage financing, from first time home buyer purchases, debt consolidations, equity take-out and investment, to commercial and private mortgages.
Read More
I also specialize in credit repair situations with step by step solutions.
I take pride in my accurate and ethical approach to my client's mortgage and financing needs, and consider every client's mortgage situation a unique challenge. My commitment to honest, accurate and confidential mortgage advice is my number one priority. Every client deserves the attention to detail that I provide.
Suz holds her AMP Designation and MBI Certification, and is a member of the MBABC. Suz has the distinguished honor of receiving the CMA's Award for Best Industry Service Provider for her dedicated work with WIMI (Women in the Mortgage Industry).
BRITTANY GRAY
Mortgage Broker
brittany@morrisonmortgages.com
604.374.8516
My great passion has been relationship building throughout my career. I have continuously strived to successfully meet all of my clients' goals while putting their needs as my top priority. As a mortgage broker, I am able to improve the lives of my clients and I want to make your dreams come true! I want to build long lasting relationships and provide life long mortgage advice. I am dedicated to staying up to date in the industry and updating my knowledge.  

Read More
Whether you are purchasing your first home or involved in debt consolidation, refinancing, mortgage renewal or transfer, I can help you. Having bought and sold my own property in Vancouver, I understand the home buying process can be stressful and I want to save you and your family time, energy, and any unnecessary anxiety. I know that no single approach is the right one for every individual. I like to find out my clients' financial goals, explore various mortgage options, and help them find the mortgage that best suits their needs.

In addition to loving my job, I also have a love for adventure and the outdoors! I enjoy exploring all of the beautiful sites and scenery that British Columbia has to offer.

I look forward to discussing your mortgage needs with you and helping you realize your dreams!
7 Steps to an Ideal Mortgage.
Get The Exclusive Insights.
Testimonials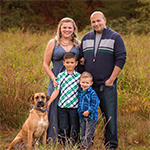 "Russ got done what other brokers could not. Hard working and always looking out for your best interests."
Leida H.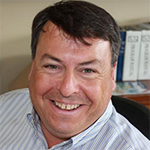 "They will write songs about how excellent his service is. They won't be very good songs but they will be written. Russ and his team are the only way to go when you need a mortgage. Going by yourself to a bank is a limiting exercise by nature, Russ will shop and get you a far superior product for less cost, and he does all the leg work. One credit app, one time. Mortgage broker services are the ultimate "no brainer". I have used Russ three times now, twice for home purchase and once for a re-finance, I could not be happier."
Chris S.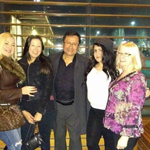 "Russ and the Morrison Mortgage Team have been able to find a way to meet all of our mortgage needs over the years, no matter how unconventional our situation was at times. They are dependable, knowledgeable and very proficient. I highly recommend the Invis Morrison Mortgage Team!"
Betty & Cesar O.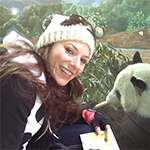 "Russ has been fantastic to work with from our very first meeting. He always answered all of our questions promptly and explained the (often confusing) mortgage process in terms that we could easily understand. Any complications that arose were quickly resolved and Russ took the stress out of the process for us.  We absolutely recommend Russ Morrison and Invis to anyone needing mortgage assistance!"
Brenda E.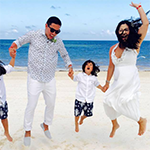 "We met with Russ over 2 years ago when we were exploring the idea of purchasing a new home. We left that initial meeting with a ton of useful and insightful information, and throughout the year, we were kept informed with things happening in the market. We appreciated the approach and even though we weren't ready to purchase at the time, we felt confident in Russ and that he had our best interests at heart to ensure we made the most informed decision.
We recently made our purchase and have been extremely grateful and appreciate of Russ and his team's support through the process. A great experience and would highly recommend Russ and his team!"
Sheila & Jose G.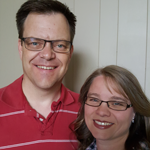 "We have worked with Russ over the past 5 years & have been thrilled - both in looking after our mortgage needs as well as giving wise advice during that time. He is extremely accessible, very friendly, and most of all, incredibly competent. We have recommended him to several of our friends and they have all been thrilled with his services."
Brian & Connie C.