Buying a Home
Homeownership is one of life's most fulfilling and rewarding experiences. Buying a home can sometimes be confusing and may leave you frustrated, but it does not have to be that way! Here are some topics you will want to review which will help you realize that maybe it is not so difficult after all.
Are you a First-time Buyer?
So you want to buy your first home but do not know where to start? Well, let's give you some direction on the items that you must know, consider, and review:
Complete a "Strategy Session" with the Morrison Mortgage Team so you:
know the costs associated with buying a home
understand the difference between a 'high-ratio' mortgage and a 'conventional' mortgage, and the costs of 'high-ratio' insurance premiums
understand the Canadian Home Customization Plan, and the benefit in being able to add renovations/improvements to your mortgage, and
see and understand the cost of your mortgage payments 'before' you purchase
What are the main advantages/benefits of being a First-time Buyer?
First Time Home Buyers' Program (aka Property Transfer Tax Exemption) – to find out if you qualify for the Property Transfer Tax Exemption and for more about this program please click here. Full exemption to this tax if buying for 500k or less and partial exemption if buying for 501k – 525k, click here for more details. For your reference… the tax is charged at a rate of:

1% on the first $200,000,
2% on the portion of the fair market value greater than $200,000 and up to and including $2,000,000, and
3% on the portion of the fair market value greater than $2,000,000.

Home Buyers' Plan (HBP) – The Home Buyers' Plan (HBP) is a program that allows you to withdraw up to $25,000 in a calendar year from your registered retirement savings plans (RRSP's) to buy or build a qualifying home for yourself or for a related person with a disability. For more details on this program please click here.
Newly Built Home Exemption – The Newly Built Home Exemption reduces or eliminates the amount of property transfer tax you pay when you purchase a newly built home with a fair market value of 750k or less. This is handy for First-time buyers' if they happen to purchase over the exempt amount of 500k providing them with another option to avoid paying PTT. For more details on this program please click here. It is important to note that If the fair market value of your property is more than $750,000 and less than $800,000, you may qualify for a partial exemption. For more details please click here.
7 Steps to an Ideal Mortgage.
Get The Exclusive Insights.
Testimonials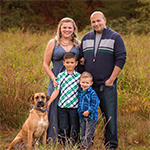 "Russ got done what other brokers could not. Hard working and always looking out for your best interests."
Leida H.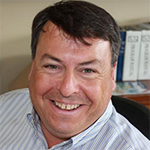 "They will write songs about how excellent his service is. They won't be very good songs but they will be written. Russ and his team are the only way to go when you need a mortgage. Going by yourself to a bank is a limiting exercise by nature, Russ will shop and get you a far superior product for less cost, and he does all the leg work. One credit app, one time. Mortgage broker services are the ultimate "no brainer". I have used Russ three times now, twice for home purchase and once for a re-finance, I could not be happier."
Chris S.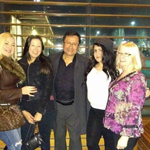 "Russ and the Morrison Mortgage Team have been able to find a way to meet all of our mortgage needs over the years, no matter how unconventional our situation was at times. They are dependable, knowledgeable and very proficient. I highly recommend the Invis Morrison Mortgage Team!"
Betty & Cesar O.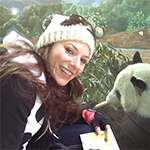 "Russ has been fantastic to work with from our very first meeting. He always answered all of our questions promptly and explained the (often confusing) mortgage process in terms that we could easily understand. Any complications that arose were quickly resolved and Russ took the stress out of the process for us.  We absolutely recommend Russ Morrison and Invis to anyone needing mortgage assistance!"
Brenda E.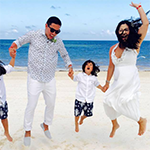 "We met with Russ over 2 years ago when we were exploring the idea of purchasing a new home. We left that initial meeting with a ton of useful and insightful information, and throughout the year, we were kept informed with things happening in the market. We appreciated the approach and even though we weren't ready to purchase at the time, we felt confident in Russ and that he had our best interests at heart to ensure we made the most informed decision.
We recently made our purchase and have been extremely grateful and appreciate of Russ and his team's support through the process. A great experience and would highly recommend Russ and his team!"
Sheila & Jose G.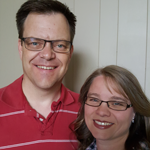 "We have worked with Russ over the past 5 years & have been thrilled - both in looking after our mortgage needs as well as giving wise advice during that time. He is extremely accessible, very friendly, and most of all, incredibly competent. We have recommended him to several of our friends and they have all been thrilled with his services."
Brian & Connie C.