BEST MORTGAGE SOLUTIONS FOR YOU
Just like every homeowner is unique, so are their mortgage needs. If matched correctly and creatively with the right mortgage lender, all goals can almost and always be achieved.
We have started creating a library of examples on how mortgage products can be best used to assist homeowners, and how creativity and knowledge of available products can be utilized to help almost every homeowner no matter what their situation.
If you know of someone or a situation where financing seems out of reach and will not be able to acquire a mortgage, think again, with over 30 lenders available there is almost always a solution.
If you need advice or assistance with your mortgage, we are always glad to take the time to chat.
Mortgage Challenge 1
"I found the perfect home, but it needs renovations and I do not have any money over and above my down payment and closing costs to do them! What do I do?"

Does your new home need a new roof or some updating? Why not use the 'Canadian Home Customization Plan'.
This is a very common theme when chatting with both first-time buyers and repeat buyers. They find the perfect home in the perfect area but the home needs some TLC and they are not able to afford to do renovations because all of their cash resources are going toward their down payment and closing costs.
Morrison Mortgage Team Solution
95% of home buyers make changes to their homes after they take possession. Did you know that you can add up to 40,000 dollars to your mortgage for home improvements? About half of my clients take advantage of this great program and most weren't even aware this was even an option.
Mortgage loans are available to cover the purchase price of a home as well as an amount to pay for immediate major renovations or other improvements that the purchaser may wish to make to the property.
Goals Achieved
The perfect home in the perfect location can be renovated/updated to your own taste.
This option eliminates the need to obtain secondary financing after the purchase to pay for improvements.
The homebuyer obtains a single first mortgage, makes a single mortgage payment, and benefits from first mortgage interest rates.
Mortgage Challenge 2
"Should I choose a Variable Rate Mortgage or Fixed Rate Mortgage?"
John is not sure whether he should choose a VRM or a Fixed Rate Mortgage. Historically the VRM has proven to be the better product over time but there is still uncertainty of where prime will be next year. John likes having the security of knowing what his payments will be each month but he is still not sure whether he should choose a VRM or Fixed Rate Mortgage.
Morrison Mortgage Team Solution
Today's mortgage lenders have created a product that allows both a VRM and Fixed Rate Mortgage all in one product. You can decide whether you would like it to be split 50/50 or 70/30 or ?… it is your choice!
Also available with this type of product is a 'Line of Credit' which could be used for investing or for future resources if needed.
Goals Achieved
John now feels more secure with his decision that if the Prime Rate increases his payments will not increase to the point where he will be financially challenged.
He knows that the Morrison Mortgage Team will keep him up-to-date on a weekly basis of his Fixed lock-in rates so that if rates start to rise too much he has the option of converting/locking in his VRM to a Fixed Rate Mortgage on short notice at a fully discounted rate.
Mortgage Challenge 3
"My credit has been damaged but my spouse has excellent credit. What are my options? Can we still qualify for a mortgage?"
Greg and Amber have been married for over 5 years. Greg has recently gone through a bankruptcy because his business was affected by the economy. His credit has been damaged to the point that mortgage lenders will either not consider him as an applicant, or offer him a rate that is too high.
Amber, however, has excellent credit and stable employment. Their home, that has an illegal basement suite, which is being rented for $850/month. They also have some unsecured debt they would like to consolidate into their mortgage.
Some lenders require, if a property is a matrimonial home, that a married couple must both remain on the mortgage and title which can make re-financing very difficult.
So what options do Greg and Amber have?
Morrison Mortgage Team Solution
While some lenders require both Greg and Amber to be on the mortgage and title, other lenders do not. If a spouse is coming off the mortgage and title of a matrimonial home then almost all lenders will condition a 'spousal consent' (which is 'independent legal advice from a notary or lawyer).
This will allow Greg to come off title and allow Amber to qualify on her own with the addition of the income from her suite.
At the same time Greg and Amber can payoff their unsecured debts and draw some money to acquire a secured credit card for Greg in order to re-establish his credit.
Goals Achieved
Greg and Amber can re-finance their mortgage and will not be charged a high rate and fees because of Greg's employment, credit situation and that their property is a 'matrimonial home'.
Their high interest, unsecured debt is paid off with a much lower rate.
Greg is able to start re-establishing his credit with a secured credit card.
Mortgage Challenge 4
"I'm currently self-emploed. Is a 2nd Mortgage my best option?"
Mark has been Self-Employed for over 2 years and does not claim a lot of income. He has accumulated some high interest credit card debt from starting up his business and has been having trouble meeting all of his payment obligations each month. Since he has been late with some of his payments his credit bureau 'beacon score' is 587 so he does not have the minimum required beacon score in to qualify for a Self-Employed mortgage product that allows a borrower to state their income within reason. It would be best to re-finance his mortgage and consolidate all of his debt but he does not qualify at this time.
Morrison Mortgage Team Solution
Provide Mark with a 2nd mortgage that will pay out his high interest credit card debt, lower his interest rate, and lower his payments.
Goals Achieved:
Mark can now better manage his monthly obligations.
He is paying a lower interest rate now compared to his credit card debt.
MOST IMPORTANTLY, he has paid off all of his credit card debt that shows on his credit bureau which will now allow him to re-establish his credit and increase his beacon score.
Once his beacon score increases in 6-12 months he will then be able to qualify for a mortgagethat will pay out his 2nd mortgage.
Mortgage Challenge 5
"We are interested in purchasing a home in a remote area of BC. What are our options?"
Our clients, Jim and Susan wanted to buy a vacation home in the interior. The property was only accessible for half of the year so many lenders they spoke to were not willing to lend on the cabin. One lender we spoke to, a local credit union, was willing to lend on the property but with a premium on the their best rates.
Most lenders will not finance properties in rural areas and this property was even more difficult to finance because it was not accessible all year round.
Morrison Mortgage Team Solution
We reviewed the couple's financial situation and learned that the clients had a rental property in Alberta that had been left to them a few years ago in Jim's father's estate. It was a clear title property so we arranged a mortgage for 80% of the value of the house. We used the proceeds of the mortgage to allow the clients to purchase their vacation home for cash.
Goals Achieved
Jim and Susan were able to get their vacation home without paying a fortune in interest charges to finance it. And, as a bonus, by refinancing their rental property, we were able to get the clients a tax deduction for the interest costs on the property.
Mortgage Challenge 6
"We would like to refinance our rental property but are also planning on selling it soon. What are our options?"
Arianna and Luke had recently renovated their rental property in the hopes that they would be able to sell it at a profit. Unfortunately, the market had softened and they would not have recouped their renovation costs if they sold it right away. They decided to continue to rent out the property and wait out the market. In the meantime, they wanted to refinance the property to pay off the cost of the renovations.
The clients also wanted the mortgage to be a Home Equity Line of Credit so that they would not have to pay a penalty when they sold the house.
The problem with refinancing now was the fact that Arianna owned her own business and was showing minimal income on her tax returns as she was able to write off a number of the couple's expenses. With her current income, most lenders would not offer the clients financing.
As well, many lenders will not allow clients who are self employed to finance a rental property using a line of credit.
Morrison Mortgage Team Solution
Using the strong relationship we have with one of our lenders, we were able to convince the lender to accept Arianna's income as well as to use a large portion of the rental income to show that the clients would be able to afford the new mortgage. By reviewing the client's business financials, the lender was able to see that her actual income was much higher than what was reported on her tax returns. As well, unlike many lenders today, our lender was willing to accept a large portion of the expected rental income to be used to cover the clients' mortgage obligation.
Although the lender would not issue a line of credit for the mortgage, we were able to get the clients into a variable rate mortgage so as to reduce the penalty amount. When the clients sell the house, they will still have to pay a penalty, but with the variable rate mortgage, the penalty will be limited to 3 months interest.
Goals Achieved
Arianna and Luke were able to refinance their rental property with a mortgage that will minimize the penalty they will have to pay when they sell the house. They were also able to get financing in spite of the low income Arianna was showing on her tax returns.
And, the clients still get to write off the interest paid on the new mortgage!
7 Steps to an Ideal Mortgage.
Get The Exclusive Insights.
Testimonials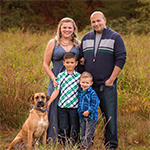 "Russ got done what other brokers could not. Hard working and always looking out for your best interests."
Leida H.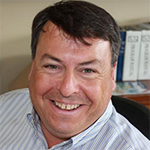 "They will write songs about how excellent his service is. They won't be very good songs but they will be written. Russ and his team are the only way to go when you need a mortgage. Going by yourself to a bank is a limiting exercise by nature, Russ will shop and get you a far superior product for less cost, and he does all the leg work. One credit app, one time. Mortgage broker services are the ultimate "no brainer". I have used Russ three times now, twice for home purchase and once for a re-finance, I could not be happier."
Chris S.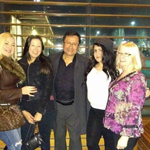 "Russ and the Morrison Mortgage Team have been able to find a way to meet all of our mortgage needs over the years, no matter how unconventional our situation was at times. They are dependable, knowledgeable and very proficient. I highly recommend the Invis Morrison Mortgage Team!"
Betty & Cesar O.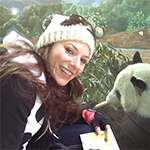 "Russ has been fantastic to work with from our very first meeting. He always answered all of our questions promptly and explained the (often confusing) mortgage process in terms that we could easily understand. Any complications that arose were quickly resolved and Russ took the stress out of the process for us.  We absolutely recommend Russ Morrison and Invis to anyone needing mortgage assistance!"
Brenda E.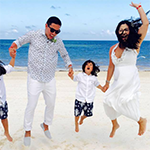 "We met with Russ over 2 years ago when we were exploring the idea of purchasing a new home. We left that initial meeting with a ton of useful and insightful information, and throughout the year, we were kept informed with things happening in the market. We appreciated the approach and even though we weren't ready to purchase at the time, we felt confident in Russ and that he had our best interests at heart to ensure we made the most informed decision.
We recently made our purchase and have been extremely grateful and appreciate of Russ and his team's support through the process. A great experience and would highly recommend Russ and his team!"
Sheila & Jose G.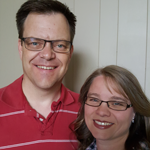 "We have worked with Russ over the past 5 years & have been thrilled - both in looking after our mortgage needs as well as giving wise advice during that time. He is extremely accessible, very friendly, and most of all, incredibly competent. We have recommended him to several of our friends and they have all been thrilled with his services."
Brian & Connie C.